Multiple Teeth Replacement Options
Stratford, CT
Multiple teeth replacement options offer those who have lost a significant number of teeth an opportunity to restore said teeth and the appearance of their smile. Missing teeth present an important health issue in addition to impacting appearance, speech, and comfort. Fortunately, oral surgeons offer several ways to replace these teeth using methods that suit most health needs, lifestyles, and budgets.
Multiple teeth replacement options are available at Premier Oral Surgery & Implantology Center in Stratford and the surrounding area. Understanding your options provides a basic framework for discussing teeth replacement in further detail. Take the next step towards better oral health and call us at (203) 760-0190 to schedule an appointment.
Multiple Teeth Replacement Options Explained
Once there were only one or two ways to replace multiple missing teeth. However, thanks to advancements in dentistry, there are more options than ever for replacing missing teeth. Teeth replacement options include the following:
Dental implants. An oral surgeon implants a tiny titanium screw into the jawbone. Once the implant heals and integrates with the jawbone, an abutment, and crown are placed over it, completing the restoration.
Dentures secured by implants. For this method, an oral surgeon uses an implant or implants to support several missing teeth in a row or an entire arch of teeth. All-on-4® is an example of this type of denture, where two implants toward the front and two implants toward the back of an arch support the entire arch of teeth.
Removable partial dentures. These are removable oral appliances that typically consist of a plastic or acrylic base attached to replacement teeth and a metal framework and clasps that attach to natural teeth.
"…thanks to advancements in dentistry, there are more options than ever for replacing missing teeth."
Choosing the Right Option
Dental implants and dentures secured by implants are generally considered the closest available approximation of natural teeth. According to the American Academy of Implant Dentistry, dental implants are the only dental restoration option that preserves natural bone and stimulates bone growth. In addition, there is no worry about them slipping out of place or the need to take them out for cleaning.
However, patients who choose one of these options must have adequate jawbone density to support the dental implants. Luckily, thanks to bone grafting, most patients can achieve the bone density required. It can take several months to a year or more to complete the dental implant process, so patients must be comfortable with the time commitment and healthy enough for surgery.
Removable partial dentures are among the most affordable options for replacing multiple teeth. Ease of cleaning is another plus. Partial dentures are removable but do not offer the jawbone stimulation of dental implants.
Clearly, there are a number of factors to take into account when considering multiple teeth replacement. Each option has its advantages as well as its drawbacks. Our oral surgeon will examine each patient and suggest the best option for their particular case.
"What are the advantages and disadvantages of the major multiple teeth replacement options?"
Temporary Replacement Options
Most teeth replacement options take place in stages. There is likely to be some time between extraction and when the permanent teeth replacement option is ready to be installed. It can take a couple of weeks for the dental lab to craft the final crown, bridge, or denture. Also, in the case of dental implants, it can take months for the implant post to integrate into the jawbone.
In the meantime, the patient will need a temporary fix to maintain their appearance and chewing function. The form of this temporary replacement depends on the needs of the patient and the nature of the final restoration. A partial denture called a flipper is a prime example of a temporary tooth replacement option patients can use while they wait for their permanent restoration. Our oral surgeon will go over this process during the consultation to help prepare the patient.
"There is likely to be some time between extraction and when the permanent teeth replacement option is ready to be installed."
Options for Replacing All Teeth
There are two main options for those missing all their teeth. Dentures supported by implants, as discussed earlier, are one option. However, this is not an option for everyone. Those not candidates for this option should consider traditional dentures. Like partial dentures, they are removable and meant to be taken out of the mouth for cleaning and soaked at night.
Unlike other teeth replacement options, they take a bit more adjustment. However, many people adjust to dentures and experience an overall improvement in quality of life. Once the patient becomes accustomed to them, they will regain the ability to enjoy a wider range of foods and smile confidently. Our oral surgeon will review what to expect and offer tips for acclimating to dentures.
"However, many people adjust to dentures and experience an overall improvement in quality of life."
Questions Answered on This Page
People Also Ask
Frequently Asked Questions
Q. What reasons are there to replace missing teeth besides appearance?
A. Missing teeth can affect speech as well as the ability to chew a variety of food, potentially affecting someone's nutrition profile. When missing teeth are not replaced for a long time, changes in facial structure can also occur. Finally, a long-standing gap can weaken the adjacent teeth and increase the likelihood of bone density loss, cavities, and other issues.
Q. Is it better to have a permanent or removable teeth replacement?
A. There are pros and cons to each option. Permanent replacements tend to be more durable and require less special care in addition to regular dental hygiene. However, removable options tend to be more cost-effective.
Q. How many appointments does it take to get a teeth replacement?
A. You can expect to make several appointments. Beyond that, the specific number will depend on the type of tooth replacement you choose, the number of teeth that need to be replaced, and relevant health issues. You may need several appointments to fine-tune the fit once the replacement is ready.
Q. What type of teeth replacement do dental insurance policies usually cover?
A. Each insurance company has its specific policy. Some types of tooth replacement may be covered, while others will not. Even with coverage, most plans may still require you to pay for at least a portion of the costs. Ask your insurance company for an estimation of coverage for the specific procedures the surgeon recommends.
Q. Do I need special cleaning materials or equipment to clean my dentures?
A. Regular toothpaste is too abrasive for cleaning dentures. It is good to stick to solutions that are specifically formulated for cleaning dentures. Specific cleaning methods depend on the type of replacement and the materials it is made of. Our oral surgeon may recommend a particular type of cleaner or equipment, such as an ultraviolet cleaning chamber.
Q. What should I do if my replacement begins to hurt my gums?
A. Whether you have a removable or fixed replacement, at some point, you may find you begin to experience discomfort. This can happen due to damage to the replacement or because the shape of your mouth has changed over time. Let the surgeon know right away so that they can provide an appropriate solution. Do not try to repair a damaged teeth replacement on your own.
Start Feeling Better – Visit Us Today
By visiting us as soon as possible, our team can help get you the professional treatment you need. Instead of waiting around and allowing the symptoms to get worse, we can provide you with treatment options.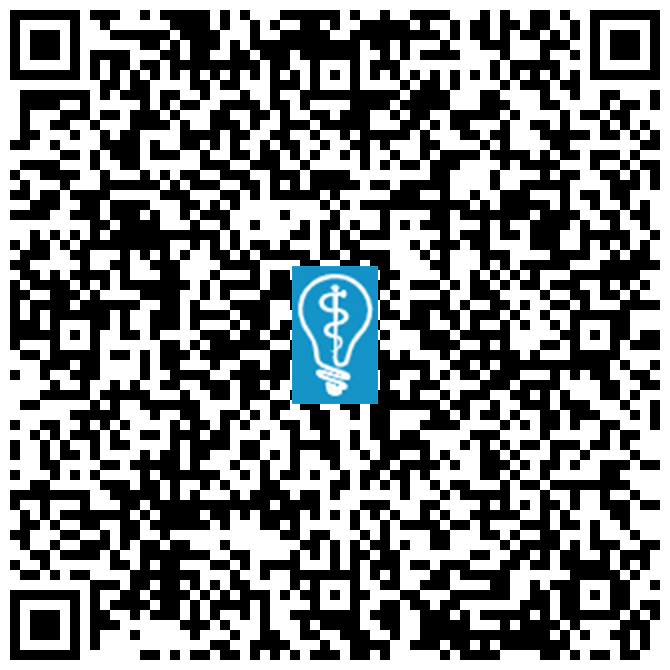 Scan here to view this page, Multiple Teeth Replacement Options, on mobile
Consult a Dentist
If you are considering your options for teeth replacement in Stratford or the surrounding area, our oral surgeon and team can help. Our team will help you find the multiple teeth replacement option that best fits you. Call (203) 760-0190 for more information or to make an appointment.
Helpful Related Links
About our business and website security
Premier Oral Surgery & Implantology Center was established in 2018.
We accept the following payment methods: American Express, Cash, Discover, MasterCard, and Visa
We serve patients from the following counties: Fairfield County
We serve patients from the following cities: Stratford, Bridgeport, Milford, Trumbull, Orange, Fairfield, Easton, and Shelton

Norton Safe Web

. View Details

Trend Micro Site Safety Center

. View Details
Related Posts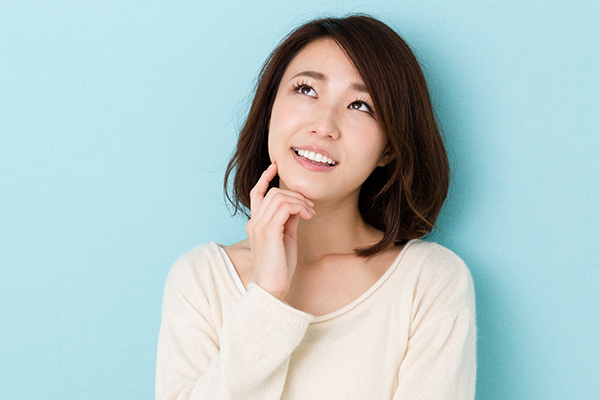 Dental implants are a bit of a mystery for those individuals who have never received more than a cavity filling. If you are scheduled to receive dental implants, make sure to understand the truth about the procedure and implants to set yourself up for success.Unfortunately, sometimes patients who need implants do not proceed with the…
People with large gaps from missing teeth can often benefit greatly from dental implants. A dentist may suggest implants for patients who seem to struggle with personal appearance, speaking, or chewing and eating. While there are other avenues to pursue for replacing missing teeth, this type of dental procedure can work well for patients who…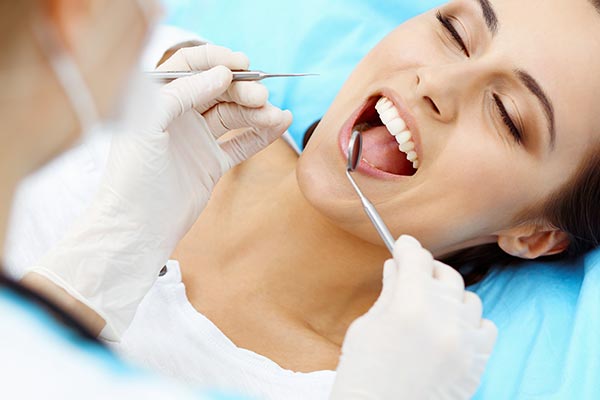 Missing or damaged teeth can impact people's smiles and overall dental health, especially if the affected teeth cause pain or become infected, but dental implants can replace these teeth and eliminate certain oral health issues. Before patients seek out this procedure, it can be important to understand how anesthesia may be used to avoid any…
Explore additional topics covered on our website: